NEW TERMIN - MOVED on 29.-31. October 2020
Reassuring news for exhibitors & visitors:
the replacement date for the 20th Weinmesse Innsbruck, which had to be cancelled due to official decisions pursuant to Section 32 of the Coronavirus Epidemic Act (COVID -19), has been fixed!
The booked exhibition areas of the exhibitors are, of course, happy to remain valid.
Please give us some time before we can answer all legal questions concerning exhibitors.
Already purchased online tickets for trade fair visitors:
The ticket already booked for the original date of 19-21 March 2020 will remain fully valid for the new trade fair date from 29 to 31 October 2020! If this appointment cannot be taken care of by the visitor, please send an e-mail to office@cmw.at by the end of July 2020 at the latest!
Please provide us with the following information so that we can find your payment more quickly.
* First and last name of the customer as well as the names of the ticket recipients,
* Payment date,
* Payment method (credit card or instant bank transfer),
* paid amount.
The amount will be refunded within a few days.
From 29.-31. October 2020, the Innsbruck Exhibition Centre will once again be a hotspot for wine lovers.
We are looking forward to a successful wine fair.
Please inform yourself in the next few days about the current history on our homepage.
We hope and ask for your understanding.

Media partners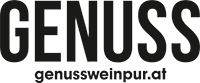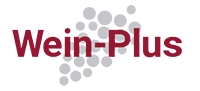 Partners